20+ Exhibit Spaces Remaining for February Show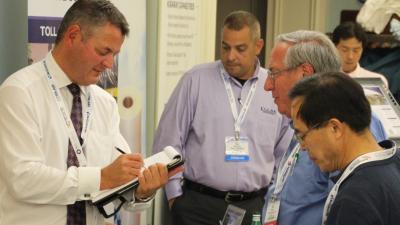 The exhibit floor plan for Specialty & Custom Chemicals America currently features 180+ exhibiting companies. There are still some good spaces remaining – as our 'networking-friendly' ballroom layout is very conducive for showcasing your company's unique offerings to the specialty and industrial chemical market.
Current Texas exhibitor demographics include (see more show profile details at link in last section below):
63% Chemical Specialty, Custom & Toll Manufacturing and Distribution
21% Chemical Process Equipment
7% Chemical Packaging & Containers
2/3 of exhibitors in Texas are current Charleston show exhibitors, with 1/3 new to the Chemicals America shows. 
Current Texas Exhibitor Directory & Floor Plan »
Rates & Register to Exhibit »