Charleston Show – Moving to this September 8-10, 2021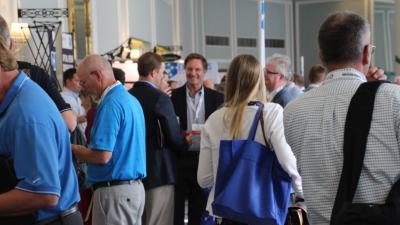 Below are rescheduling updates for the upcoming Charleston, SC and Ft. Worth, TX trade shows.  I am hopeful, along with many of you, that these will be the final adjustments required as we continue to adapt to the pandemic situation and estimated vaccine roll-outs.
With both events moving, I am also exploring some virtual options to help keep our audience connected until we are able to meet in person again.  Two ideas are a digital publication dedicated to the agrochemical and specialty chemical markets, and an online platform for hosting company capability showcases.
Specialty & Agro Chemicals America has been moved from late June to the show's original fall timing after Labor Day, September 8-10, 2021 in Charleston, SC.
Limited Exhibit Spaces Available: The Charleston show still has a significant waiting list for exhibit space. We do have a handful of openings for this September, and will be working through the wait list and filling these spaces over the next few weeks. Please reply to this email to request being added, or to check your company's current status, on the Charleston waiting list.
Hotel Room Blocks: We are working now with the host Belmond Charleston Place Hotel, as well as the Marriott Renaissance and Courtyard, to determine an exact level of sleeping rooms needed. This depends on the expected trajectory of vaccine roll-outs. We will alert you when the show room blocks are ready, starting with registered 2021 exhibitors and attendees.
The enhanced Charleston Online Networking Portal will remain open until early May (last link below). The portal features a combined attendee list of previous registrants from the past two years. This expanded audience enables a greater number of recent Charleston show participants to connect with each other electronically until the next live show. If you were not registered for the 2019 or 2020 Charleston shows, you can participate in this Online Networking Portal by registering to attend the 2021 event at the 'Register' link below.
Register to Attend Charleston 2021 »
Charleston 2021 Exhibitor Directory & Floor Plan »
Charleston 2021 Networking Portal »
Fort Worth Show – Postponed to February 2022
Now under new SOCMA ownership, the 3rd edition of the Specialty & Custom Chemicals Show is postponed to February 2022 in Fort Worth, TX. You can read SOCMA's full announcement here. Exact show dates will be confirmed within the next few weeks. This event was the last live show for many in our market (myself included!), drawing 200+ exhibitors and 1,270 attendees back in February 2020. We look forward to once again providing a valuable forum for the specialty chemical industry to reconnect with colleagues. Attendee and exhibitor registration are being revised now with 2022 information. In the meantime, please contact Jenny Gaines for questions about exhibiting and sponsorship opportunities: meetings@socma.org.
SOCMA Announcement of Ft. Worth Show Postponed to 2022 »