Contact Chemicals America

---
About the Organizer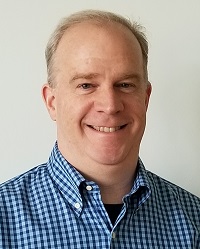 The introduction of the Chemicals America events is the culmination of my own experiences gained from attending chemical industry trade shows over the past 20 years. During this time, I have spoken with many of you – and it is through your input and feedback that the Mission and Vision for this new event has been developed.
Our goal with the Chemicals America shows is for participants to genuinely have an ownership stake in the value that this event brings to their businesses. In our culture of electronic communications and advanced media technology, the vision for our trade show is rooted in the belief that the core values of doing business are still best cultivated in a traditional, face-to-face setting – where one handshake can have a greater impact than all the websites, e-mails, and video conferences put together.
I look forward to partnering with attendees and exhibitors of our events, to help you make connections and further develop the business relationships that are the cornerstone for success in the specialty chemicals market. As always, I welcome your feedback on how our Chemicals America shows can best accomplish this mission!
Sincerely,

Tom Leahy
tom.leahy@chemicalsamerica.com